Completely Customized Design Process
More Space Place designers are experts in the field of design, space planning, and organization. We are trained to help you make the most of your space and equipped with the technology to bring your vision to life.
Whether you are planning for a Murphy bed, wall bed, custom closet or home office, More Space Place can help you develop a plan for your space that is both functional and stylish.
1) Schedule an appointment with a designer
While walk-in visits to our showroom are always welcome, we recommend scheduling an appointment in advance with a designer to ensure that you have individual attention to begin your design consultation. Designer appointments can be made by submitting your contact information here.  
2) Prepare for your appointment
Providing room dimensions, photographs, and/or architectural drawings will allow your designers to begin working on your project right away.  These details can be emailed to your designer in advance or brought with you to your appointment. Be sure to include your "wish list" of storage and design preferences.
3) Visit One Of Our Showrooms
A visit to our showroom in Austin or San Antonio will allow you to see first-hand the numerous options that are available to you. We have many examples of our work including Murphy beds and wall bed systems, home office cabinetry, custom entertainment centers and displays that show the many options that are available in our custom closet line. 
Our Austin and San Antonio showrooms are a great place to see the quality of our products and to become acquainted with the many style and finish options that are available for your project.
4) Bring your vision to life
Your designer can then begin the process of bringing your vision to life using our proprietary Computer Aided Design program. They will draw your space and create your custom design considering all the variables of your project. Our 3D CAD program is a great tool for developing the optimal plan for your space and allows you to explore a variety of design options in real time.
Connect With a Designer
"*" indicates required fields
Installation
On-site installation is handled by our expert installers, specially trained to assemble our unique wall beds and modular cabinetry. Our certified installers are highly trained and meticulous craftsmen dedicated to treating your home as carefully as their own. With More Space Place of Austin and San Antonio, you can expect prompt, courteous and professional installation service.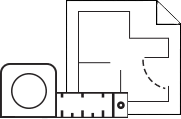 The Beginning
The process begins with a visit to our showroom or a complimentary in-home design consultation.  Our Design Consultants will guide you every step of the way to maximize the potential of your custom closet, home office or Murphy bed.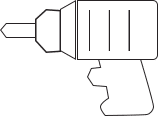 The Installation
Our skilled installers are highly trained and meticulous craftsmen dedicated to treating your home as carefully as their own. This important step is often overlooked, but at More Space Place our attention to detail extends past the time of purchase through the life of our products.
The Final Product
An organized, efficient space reduces stress by increasing the time you have to focus on things that matter most to you.  We provide peace of mind by delivering a custom closet, wall bed or home office designed around the way you live.